Trivia
Opening Quote
Buddha never said that "Your purpose in life is to find your purpose and give your whole heart and soul to it." I consider it good advice anyway ;-)
Failed Projects before iText
These are the original slides of my presentation "4 Failures and 1 Hit":
First Employer
My first employer was TRASYS (but ownership of the company changed since I left).
"Database Underground Flanders" still exists: Databank Ondergrond Vlaanderen.
This is a publication by TRASYS about the project: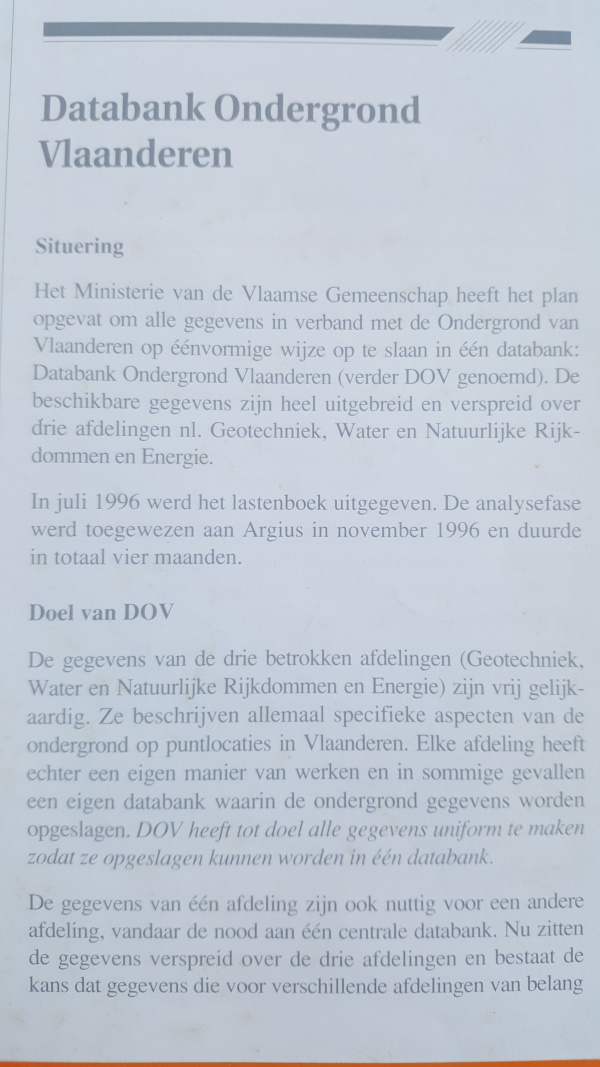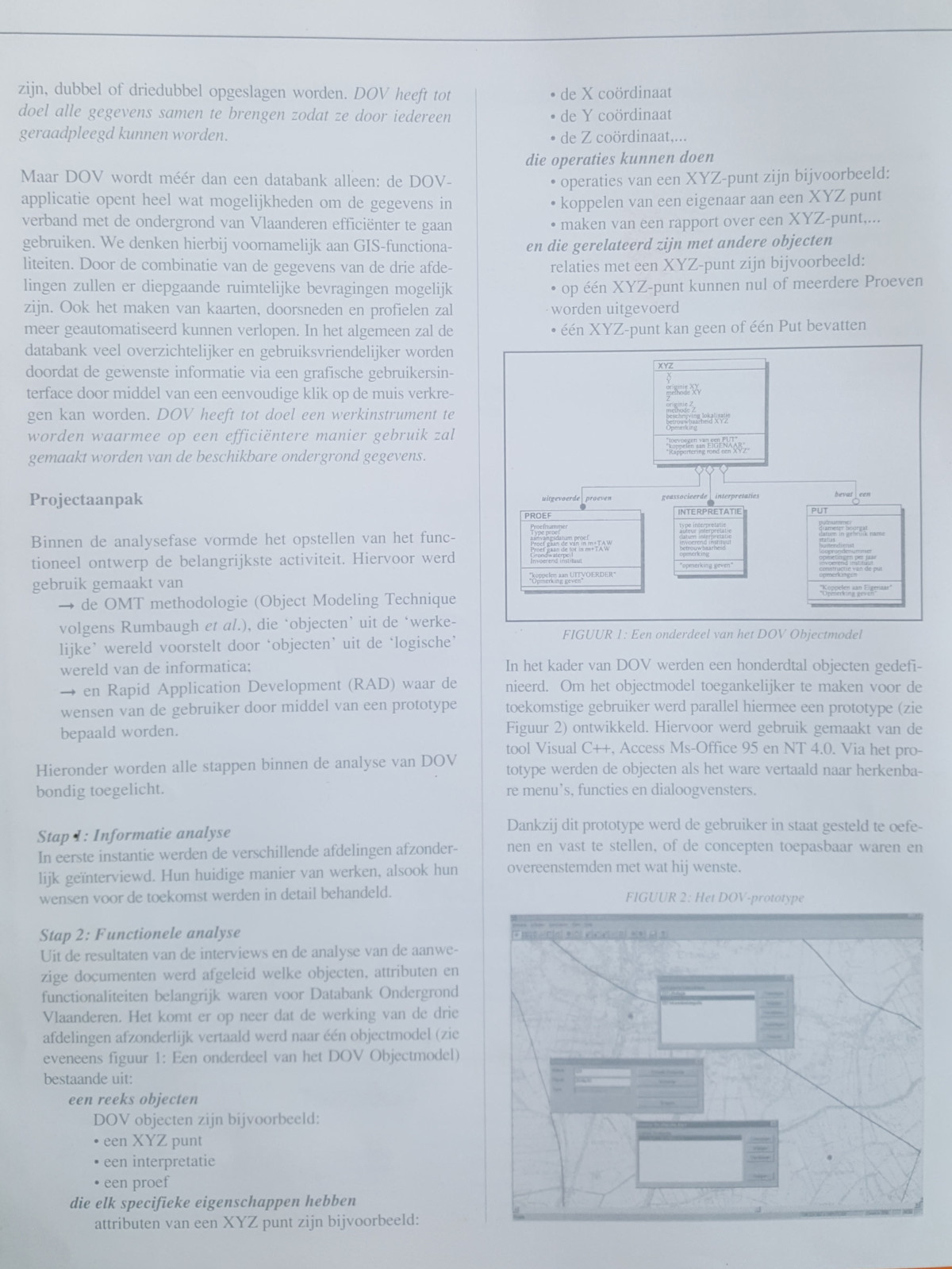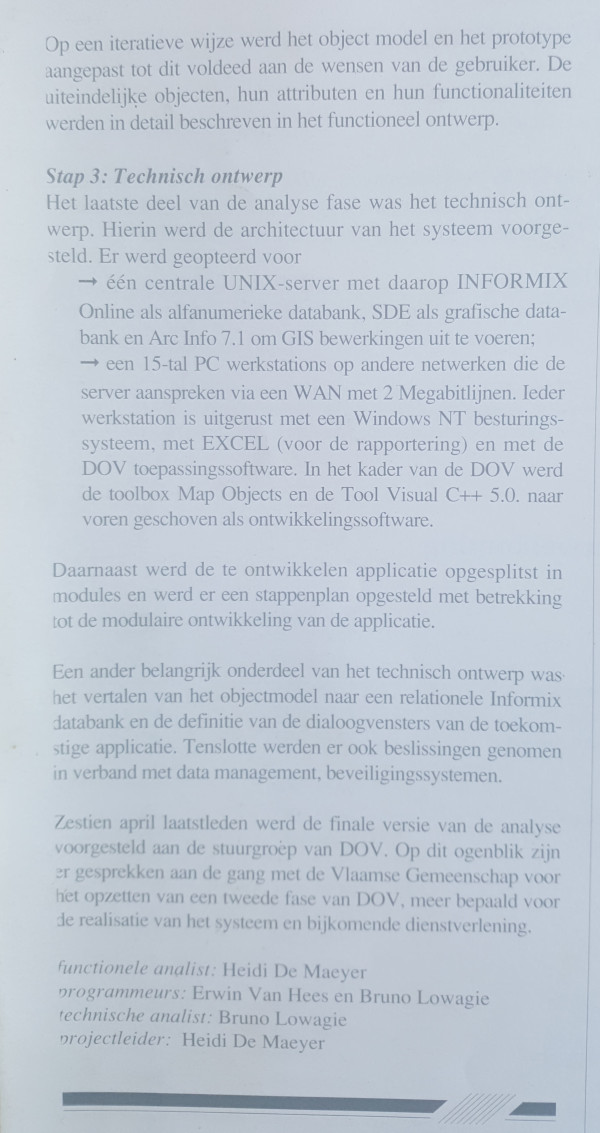 Heidi De Maeyer was the project leader and functional analyst; Erwin Van Hees was the developer; I was the technical analyst and developer.
Second Employer
My second employer was The Reference. Ownership of this company has changed many times since I left.
Third Employer
This is the paper I wrote while working for my third employer (TRASYS again; I was outsourced to the Ministry of the Flemish Community):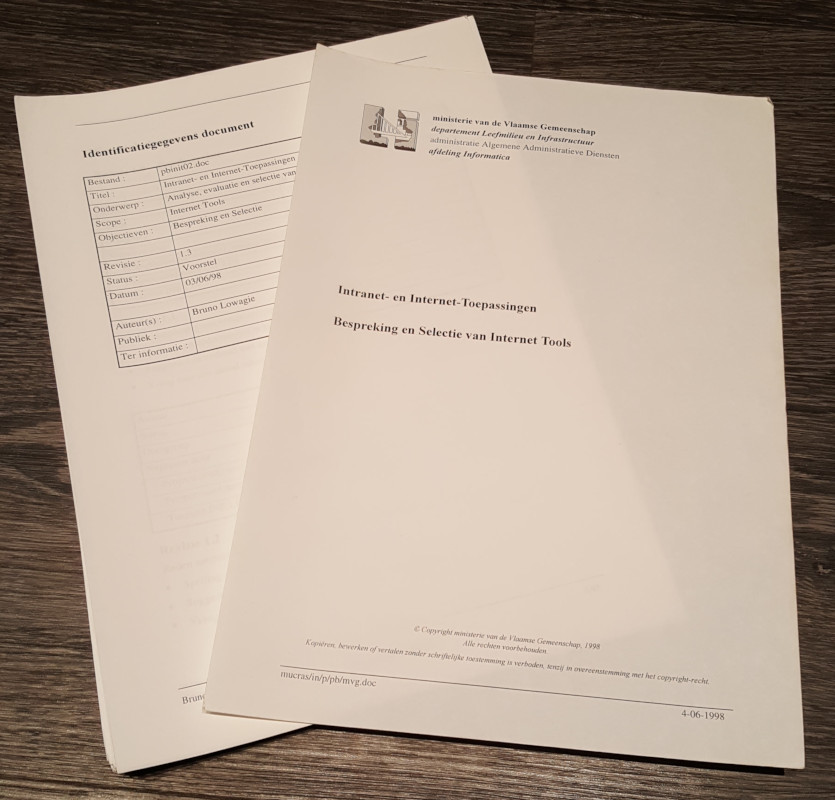 Fourth Employer
This is the original job advertisement for my Job at my fourth employer, Ghent University: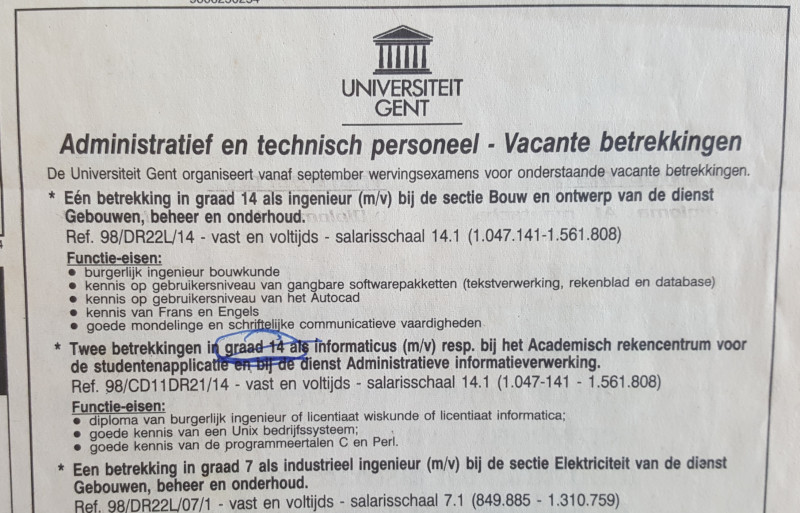 The year salary was nice: between 1.047.141 and 1.561.808 Belgian francs (depending on your anciennity).
That's between €26,178 / $31,413 and €39.045 / $111,654. I started at 1,097,353 Belgian francs (€27,434 / $32,921).
Knowledge of UNIX, C, and Perl was mandatory.
When I applied for the job at Ghent University, I had sufficent experience with C, some experience with UNIX, and no experience with Perl. Before the job interview, I bought a book about Perl, and read it in one weekend.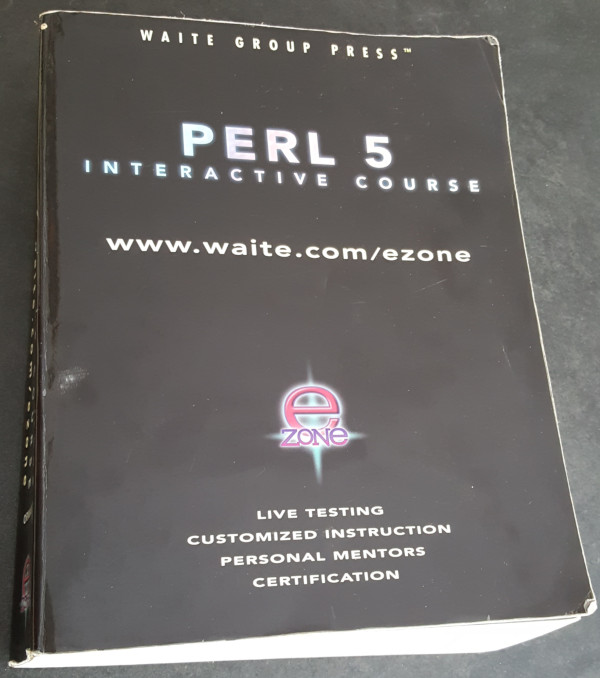 First Jobs: Salary
While doing research for my book, I dug up my old contracts, and I looked at the gross salary I was paid for my first jobs:
Evolution of my Salary (Early Career)

| Company | Start date | Belgian francs | Euro/month | Dollar/month |
| --- | --- | --- | --- | --- |
| TRASYS (Argius) | April 1997 | 75,212 BEF / month | €1,880 | $2,256 |
| The Reference | November 1997 | 80,000 BEF / month | €2,000 | $2,400 |
| TRASYS | February 1998 | 85,913 BEF / month | €2,148 | $2,578 |
| Ghent University | November 1998 | 1,097,353 BEF / year | ~€2,286 | ~$2,743 |
Take into account that the personal income tax in Belgium is quite high (somewhere between 40 and 50 percent) and that I didn't take the inflation into account when converting Belgian francs to euro and dollar.
Cat@loogje.com
The website startpagina.nl, created by Durk Jan de Bruin, still exists and it still has that late nineties internet look.
My cat@loogje.com died a silent death. Google didn't exist yet, but thanks to the Wayback Machine, you can find an archived version :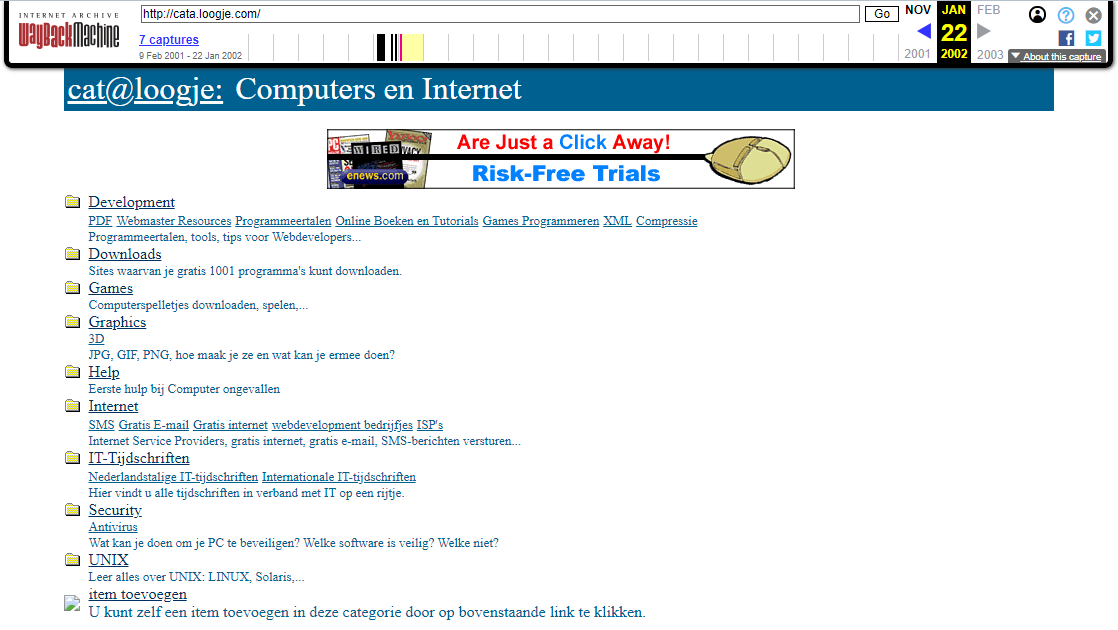 Book Quotes
A software expert is a developer with a manual.
Envy is never a good reason to start a business, and it's stupid to try to copy someone's idea if you can't add value to the original concept.
Soundtrack for this Chapter
I listen to music, but my taste in music is questionable. I've selected a handful of songs for every chapters. Sometimes, there's a link to the chapter, sometimes I just like the song.