Guberna's Director's Day
Guberna's Director's Day (February 23rd, 2021), was about Unlocking resilience through good governance.
I presented my view on the positive impact of having a strong board of directors from the point of view of the founder/owner of a company.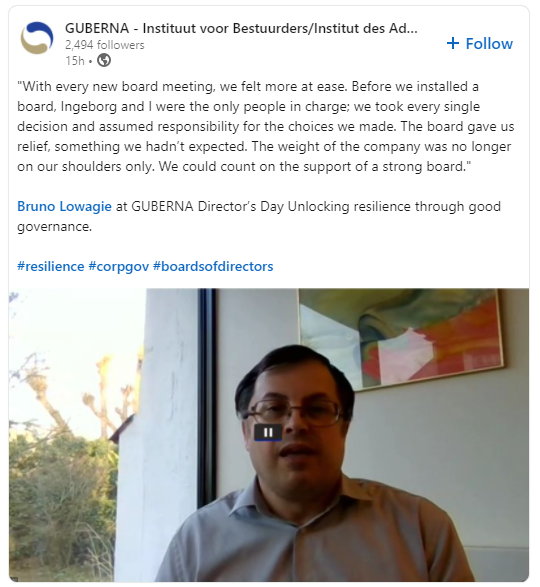 First interview about the book
Watch my Breakout Session at the Open Core Summit 2020:
Interview about "Gebeten" (in Dutch)
Peter Snauwaert invited me to talk about the Dutch version of my book in his podcast "What's On Your Mind?"
Results of your vote for the cover photo:
These are the portraits that won the popular vote:
Read all about the results of this popularity poll here.
Results of the Survey about the book:
The manuscript of my book "Entreprenerd" is written; the copy editing process is ongoing.
The production process (cover design, typesetting, proofreading...) will start soon.
In the meantime, more people have filled out the survey about the book.
Read all about the results of this survey here .