Trivia
Opening Quote
I attributed the opening quote "I don't want to be liked; I want to be respected" to Jack Ma, but when you search the web, you'll discover that it's also attributed to the famous American footbal player Ray Lewis. I assume both Jack Ma and Ray Lewis said those words, but since Entreprenerd is a business book, I chose to attribute it to the business man rather than to the football player.
Nevertheless, the motivational speech of Ray Lewis is also impressive:
My Other Passion: Film
In those days, I was mainly interested in film, as you can see in this screenshot of my personal website dating from 2004.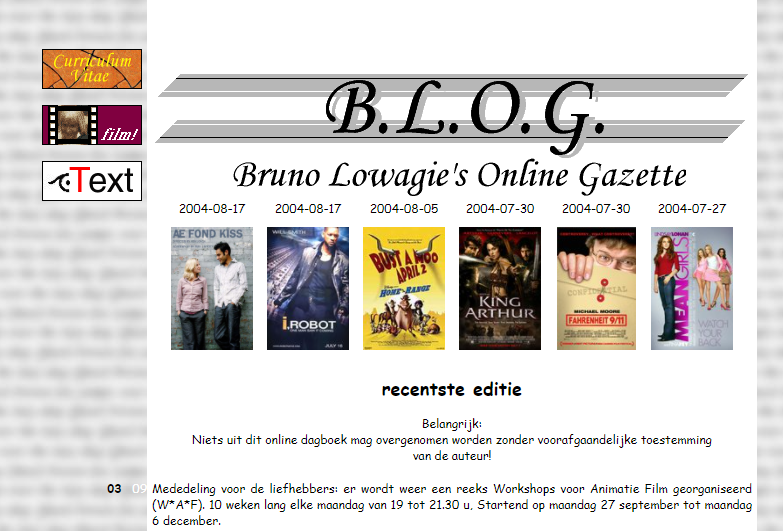 Many years later, we would invest in film. This is us at the World Première of the movie Trouw Met Mij (Marry Me), with iText as one of the investors.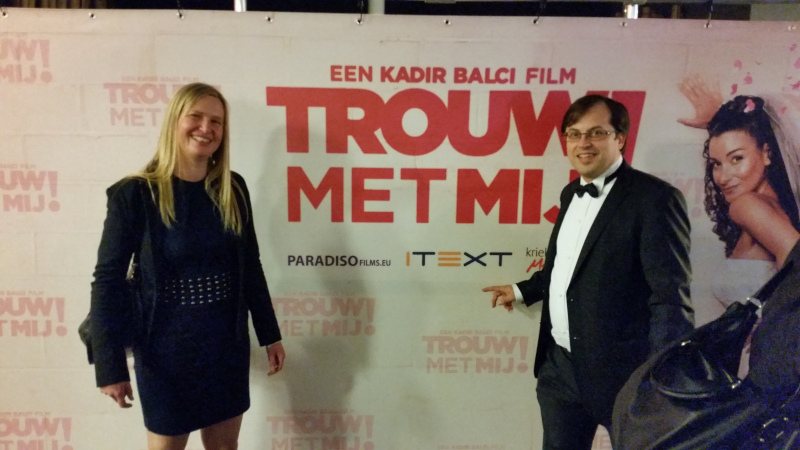 © 2015, personal collection Lowagie-Willaert
Buy Trouw met mij on Amazon .co.uk / .fr / .de (these links generate a commission)
Book Quotes
My motto was "No money, no worries." I thought if I didn't ask for any money, people wouldn't give me any worries. That was extremely naïve, and a huge misconception.
Soundtrack for this Chapter
I listen to music, but my taste in music is questionable. I've selected a handful of songs for every chapters. Sometimes, there's a link to the chapter, sometimes I just like the song.