Trivia
Opening Quote
I was eighteen when I read Walden; or, Life in the Woods by Henry David Thoreau. I was so impressed that I wrote the following quote down in my diary: "If you have built castles in the air, your work need not be lost; that is where they should be. Now put the foundations under them."
Buy Walden; or, Life in the Woods on Amazon .com / .co.uk / .fr / .de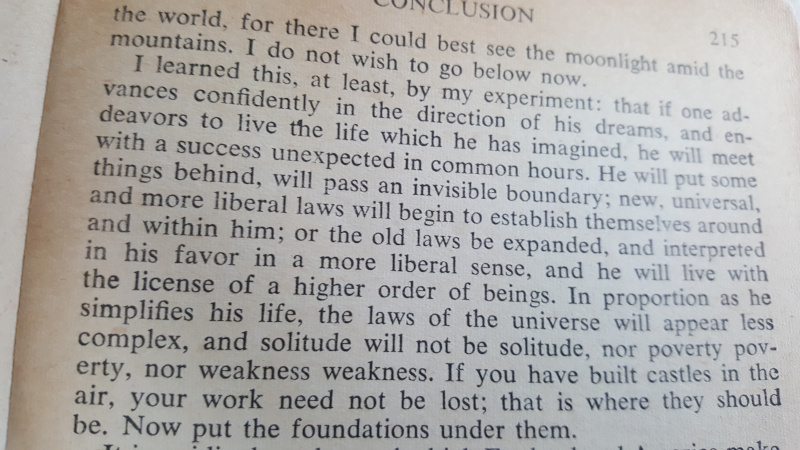 While reading the book, you'll notice that I underwent several metamorphoses. I picked "I'll adapt" as the opening quote for chapter 18 in which I talk about one of the bigger changes in my life. The quote is taken from Star Trek Voyager (Season 5; Episode 15):
This is the actual conversation:
Janeway: "You were reluctant to look at your parents' research and now I sense you're a little reluctant to go on this mission. Maybe I'm pushing you too fast."
Seven of Nine: "I'll adapt."
Janeway: "It's easier said than done. It's been over two years since you came face to face with the Collective. Are you sure you're up to it? I need everybody working at peak efficiency."
Seven of Nine: "You doubt my ability to function."
Janeway: "No, I'm simply voicing my concerns."
Seven of Nine: "They are unjustified."
Buy Star Trek: Voyager (The Complete Series) on Amazon .com / .co.uk / .fr / .de
The Founder's Dilemmas
The title of this chapter refers to the book The Founder's Dilemmas: Anticipating and Avoiding the Pitfalls That Can Sink a Startup by Noam Wasserman.
Buy The Founder's Dilemmas on Amazon .com / .co.uk / .fr / .de
This is the first page of the book. I bought it because I loved its first paragraph: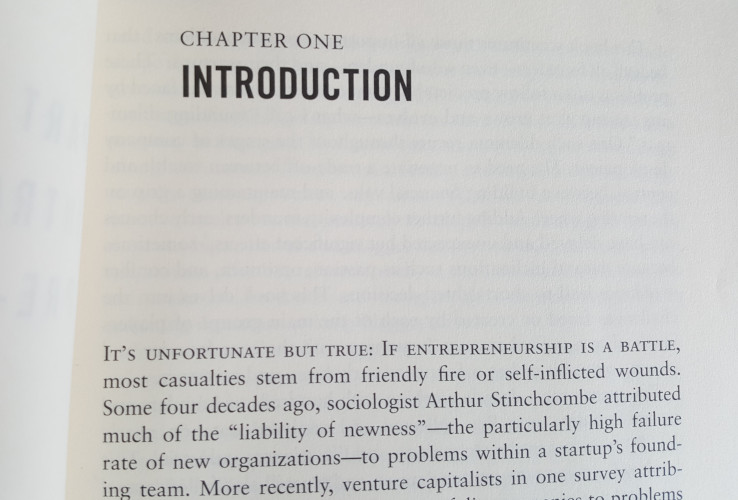 This is me, reading the book, waiting for our plane in San Francisco International Airport.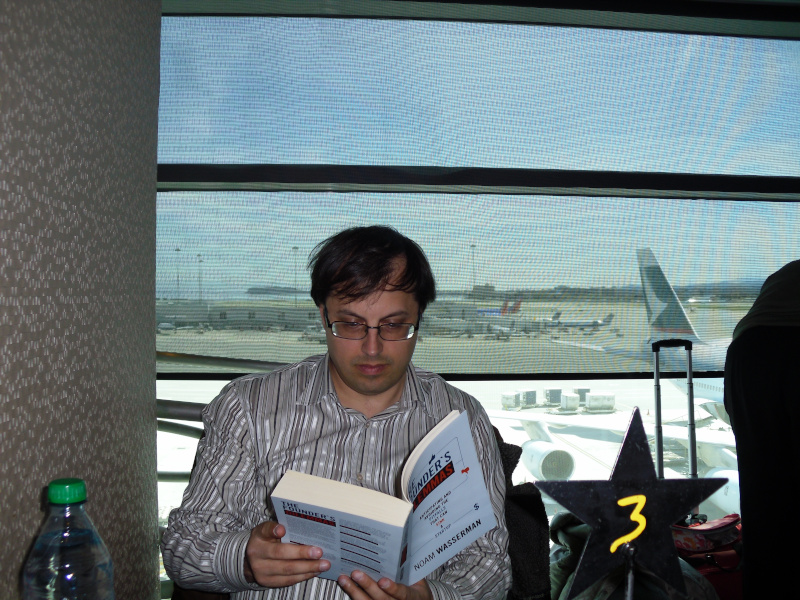 © 2013, personal collection Lowagie-Willaert
This is the tweet I posted after reading The Founder's Dilemmas: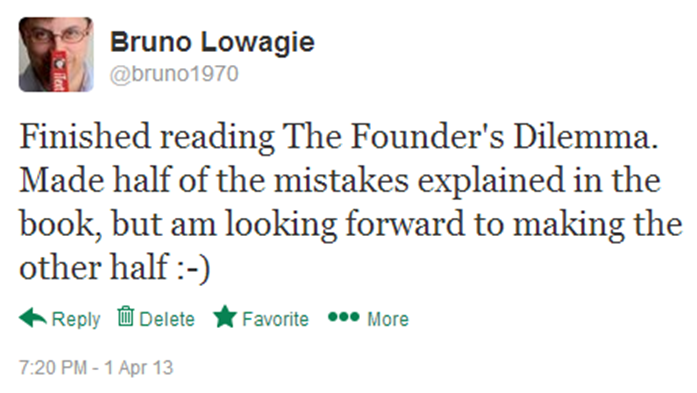 Part of this chapter goes back to a talk I gave in Kortrijk on May 28, 2013:
This is a video of the same talk at Devoxx in 2014.
Venture Capitalists
This is Artur on Sandhill Road in Menlo Park.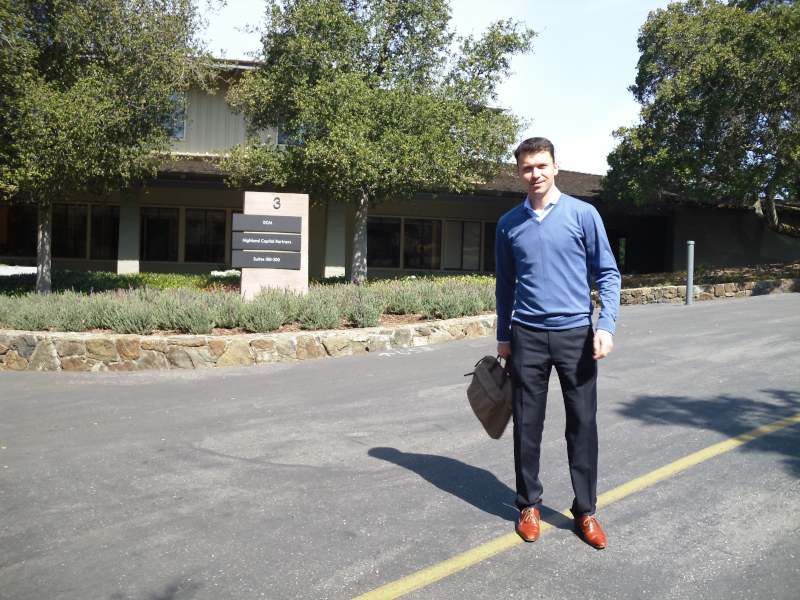 © 2013, personal collection Lowagie-Willaert
Valuation History
During our first M&A project in 2013, we put a value of €10M to €15M on our company. We didn't succeed in convincing a potential acquirer / investor that this was a fair market value.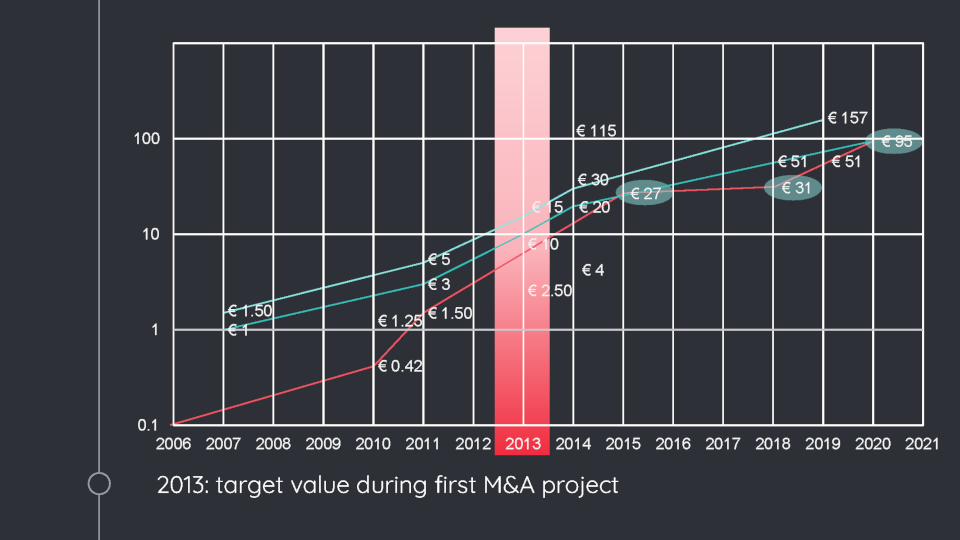 Book Quotes
Some VCs tried to convince us to accept venture capital, asking: "What do you prefer: 1 percent of $100 million or 100 percent of nothing?"
That question didn't interest us. We were aware that only a small percentage of VC investments yields high results. About three-quarters of the companies a VC invests in underperform. We didn't want to be one of the companies that failed and didn't generate any return on investment.
Our philosophy was: "If it doesn't work out, then we want it to be our own fault. We don't want to give up control and fail due to someone else's fault."
Neither of us liked being the CEO because we didn't think we were good at managing people. We were the CEOs of our company out of necessity because we wanted sole responsibility for success or failure. We thought that selling our companies would give us the opportunity to pass that responsibility to someone else and to give up full control over the business. To sell our companies, however, we'd have to switch from control decisions to wealth decisions.
Movie References
When talking about building a relationship with a VC, I refer to the TV show Married at First Sight . The trailer of the Flemish version Blind Getrouwd reminds me of what happens to founders searching for a VC to invest in their business.
Soundtrack for this Chapter
I listen to music, but my taste in music is questionable. I've selected a handful of songs for every chapters. Sometimes, there's a link to the chapter, sometimes I just like the song.