Trivia
Opening Quote
I was a teenager in the eighties and what I loved most about The A-Team was the way they always succeeded in engineering a device that made the difference. "I love it when a plan comes together"
Buy The A-Team (complete series) on Amazon .com / .co.uk / .fr / .de (these links generate a commission)
Project Wallstreet
There were no tourists around, early in the morning on a cold December day in New York.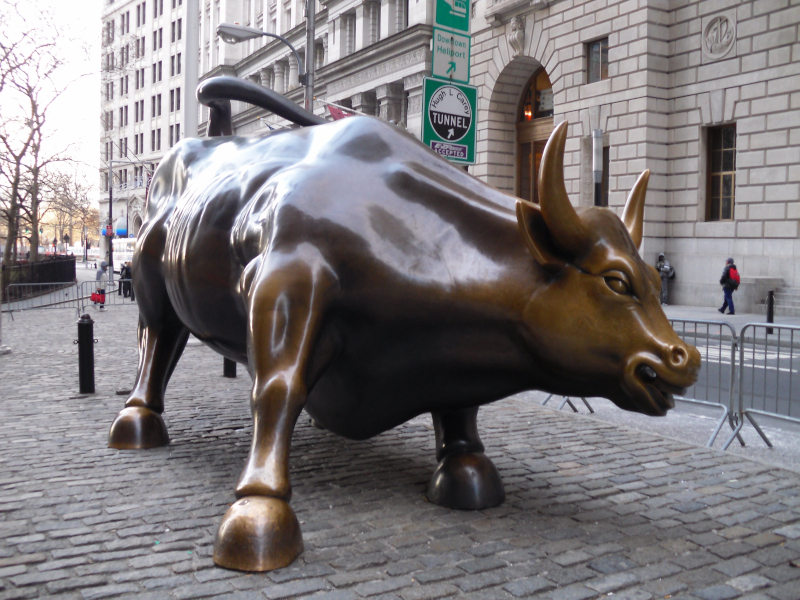 © 2013, private collection Lowagie-Willaert
Valuation History
These were the consolidated results for the period 2011-2014: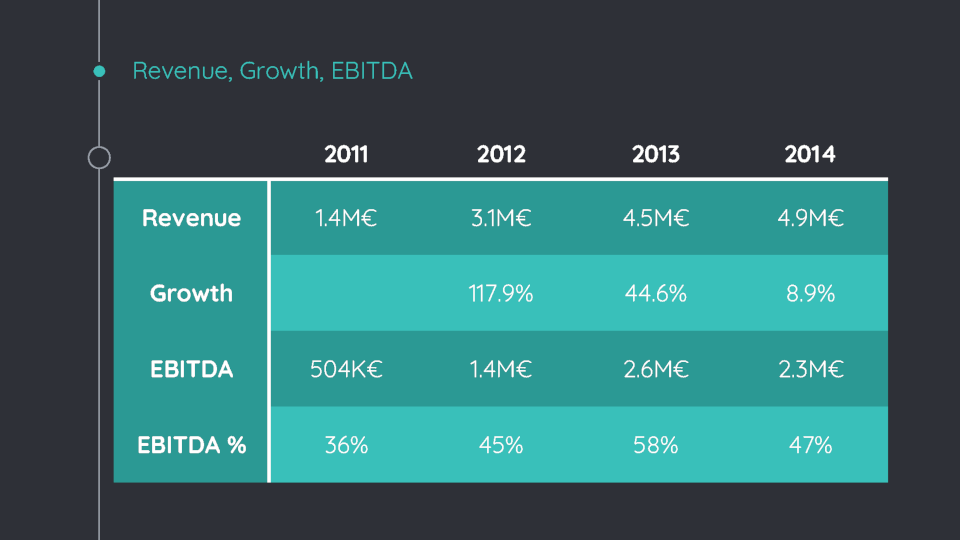 The valuation was calculated using different methods. The results of each method were compiled on a single chart.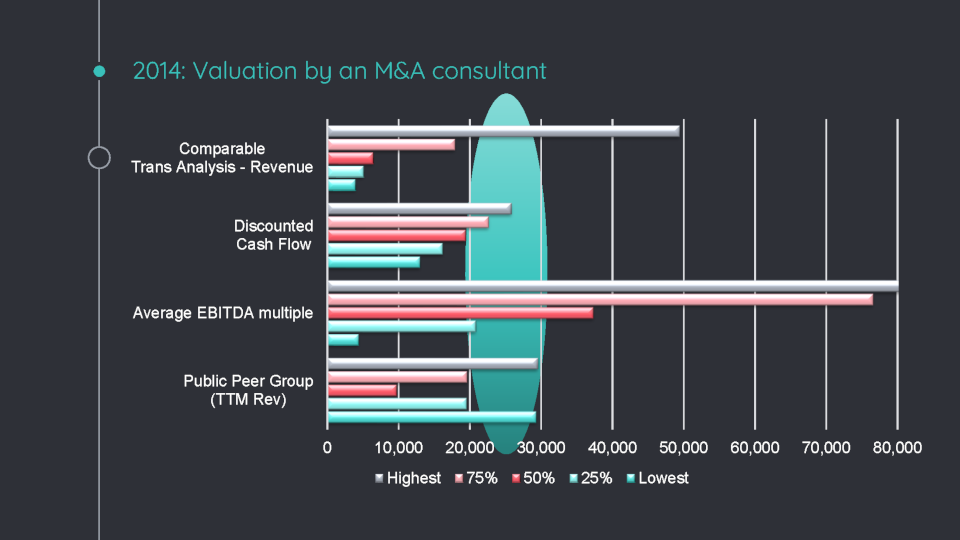 For our second M&A project in 2014, we put a value of €20M to €30M on our company.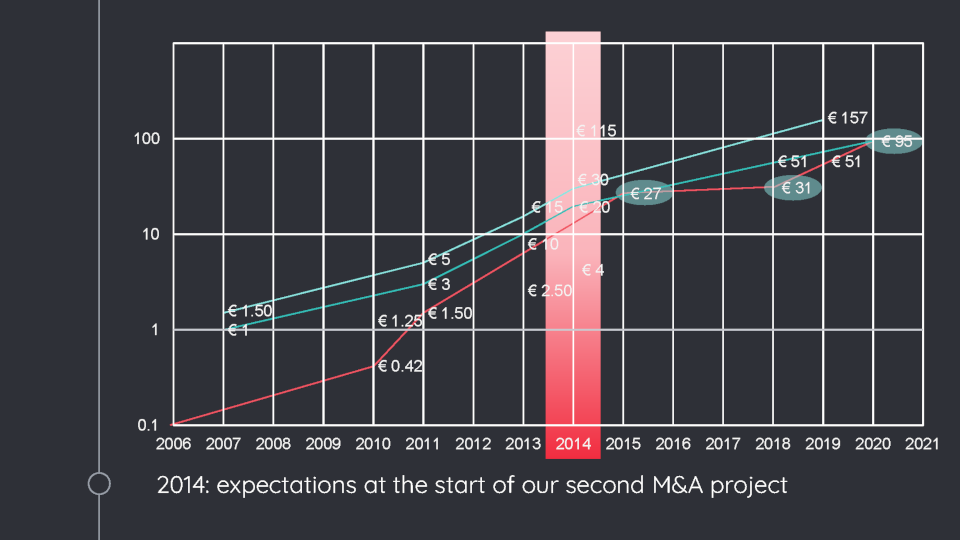 In 2015, we succeeded in selling three quarters of our shares at a valuation of €27M.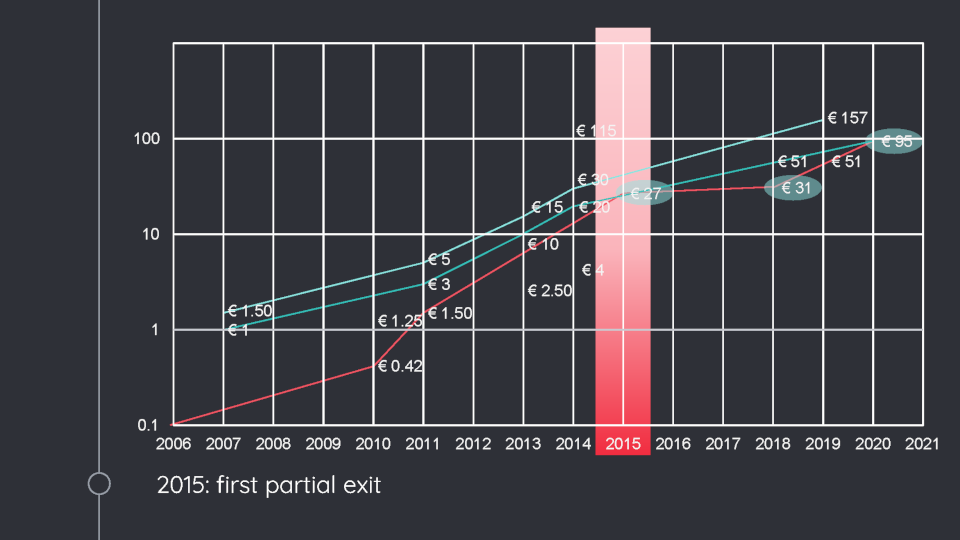 South Korea
Before signing the term sheet, we were offered a touristic tour in Seoul.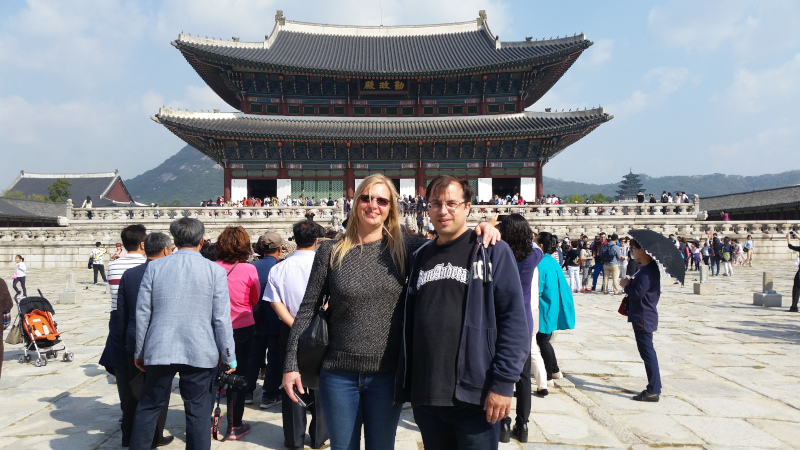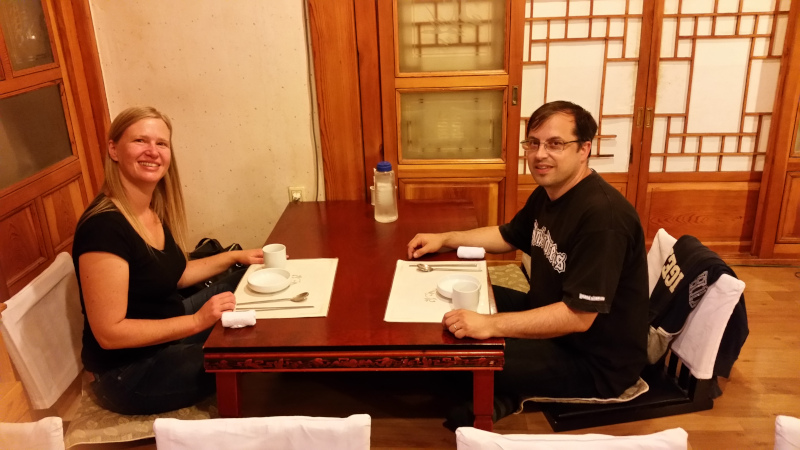 Pangyo Techno Valley
Pangyo Techno Valley is one of the technological hubs constructed to be "the Silicon Valley" of South Korea.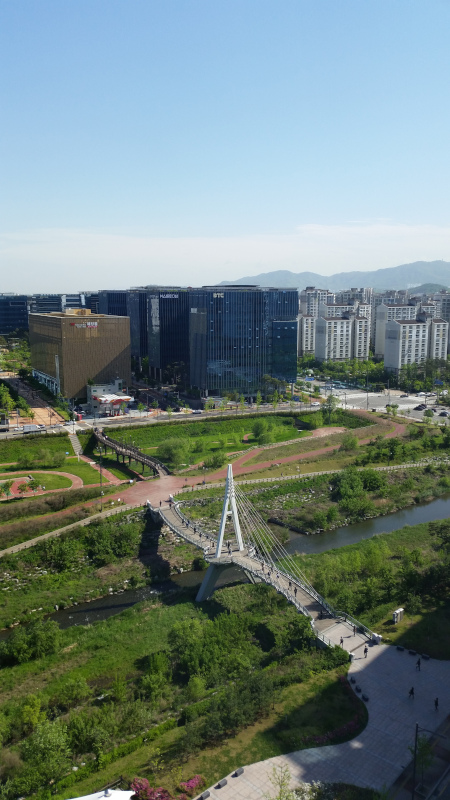 Guest Lectures
Having realized an exit, I was asked to give guest lectures at the Antwerp Management School, the University College Leuven-Limburg, the Solvay Business School, and at incubators such as Watt Factory.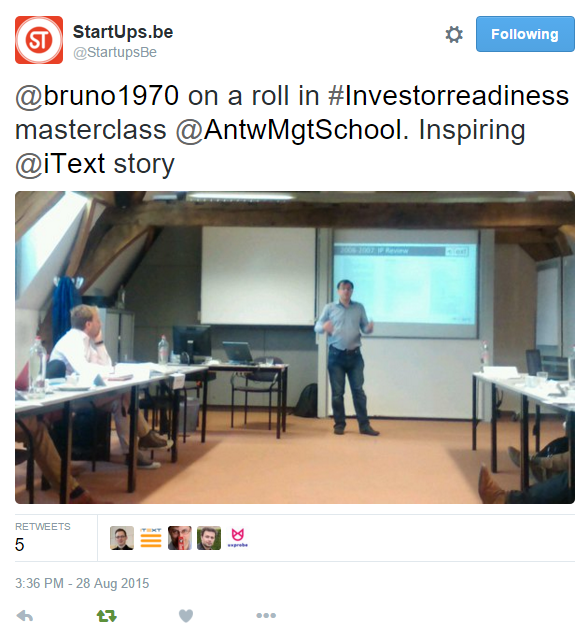 Book Quotes
Hancom nearly went bankrupt in the first years of its existence because almost everyone in South Korea was using illegal versions of its software. In 1998, Microsoft offered to buy the company for $20 million, intending to replace Hancom's office suite with its own office products. When this news came out, the Korean people raised $10 million to save Hancom. As a side effect, the citizens of South Korea understood the negative consequences of software piracy on their economy and started paying for software.
I loved this story. I saw some resemblance to the history of iText.
The strategy that we had designed in 2013 and executed in 2014 and 2015 had been successful. That was a great feeling.
Soundtrack for this Chapter
I listen to music, but my taste in music is questionable. I've selected a handful of songs for every chapters. Sometimes, there's a link to the chapter, sometimes I just like the song.